Thank you for your interest in MAGSR's 2017 Calendar.  Unfortunately, we have sold out for this year's calendar sales. Thank you for your support. ~MAGSR.  
Look for the 2018 MAGSR Calendar in September of 2017
​​​​​​​Buy your 2017 MAGSR Calendar today! 
The calendars are printing and will ship in November!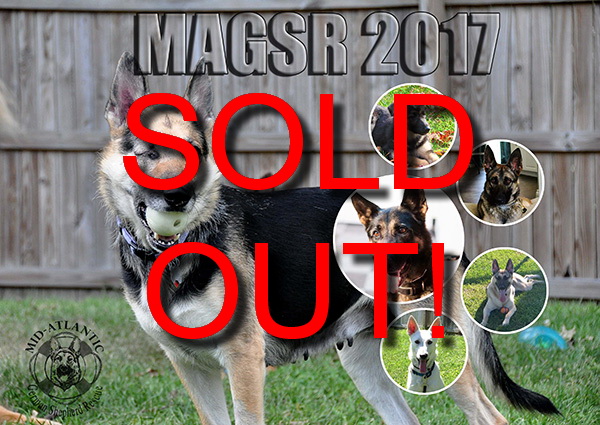 2017 MAGSR Calendars Only $17 each (includes sales tax). 
All $$$ goes directly to help the MAGSR dogs!
This is a very high quality calendar with the months in white so you can easily write in your important dates. 
Remember all money collected for these calendars goes directly to help the dogs.