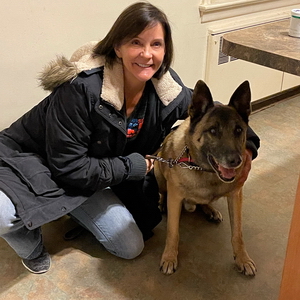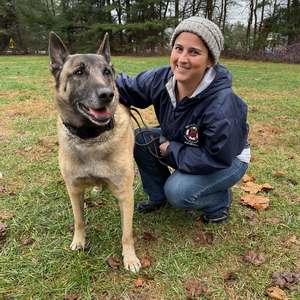 Shortly before the new year MAGSR's intake team was contacted by an owner who wanted to surrender a retired Military Working Dog (MWD) named Alan. Alan served our country in the Middle East, Iraq and Afghanistan, as well as on bases in the United States. He retired in 2019 having served a long career. As an almost 12 year old pure Belgian Malinois who experiences PTSD directly related to his service, MAGSR recognized that Alan would require some additional support finding his forever home.
Recognizing the sacrifices that Alan has made to protect our country as well as the men and women with whom he has worked, we were honored to welcome him into the MAGSR family. As we wanted to make sure that Alan received every opportunity to meet with success, a member of our team began researching, contacting, and connecting with members of the working dog community. These tireless efforts were rewarded when we connected with Mission K9. Mission K9 is another 501(c)(3) that works specifically with working dogs worldwide in order to rescue, reunite, rehome, rehabilitate, and repair any retired working dog.
With the experience to properly support and rehome Alan, MAGSR worked with Mission K9 to have him placed within their care. While working through the details of the transfer, an immediate search for Alan's previous handlers began.
We would like to thank the many MAGSR volunteers and the Mission K9 staff for helping us give back to Alan for all he has done to protect and serve.