Duke needs your help!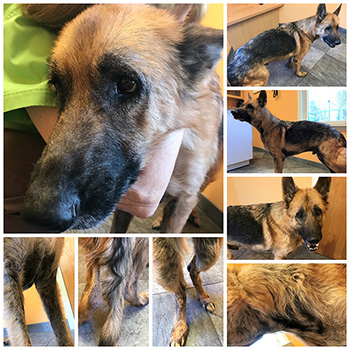 MEET DUKE!  Sweet gentle Duke, a 7 year old male GSD, was dumped off at a vet a year after only being seen by a vet once, a year earlier, for hair loss and treatment was not followed.  Duke's human failed him tremendously and brought him in, told the staff to euthanize him and walked out.  Duke is such sweet soul that the vet decided to reach out to rescue, and MAGSR stepped in – both vet and MAGSR knew that with medical care, some TLC, good nutrition and a loving family, Duke deserved more than to be euthanized.  
Duke is currently in medical boarding with our vet having a complete work up, tests and receiving meds to bring him some relief. Duke has hair loss, sores on his infected skin, scabs and both ears infected from years of neglect, among various other treatable things.  His skin and ear issues are believed to be caused by allergies.  Even in his current painful condition, Duke is as sweet as can be.  This poor boy was not only physically neglected but also mentally and emotionally and just needs human love and commitment.
Donations are desperately needed to help cover the cost of Duke's care, as well as other dogs in need of medical care.  Your donations allow us to continue providing medical care needed for dogs like Duke.
---
Holiday Donation Drive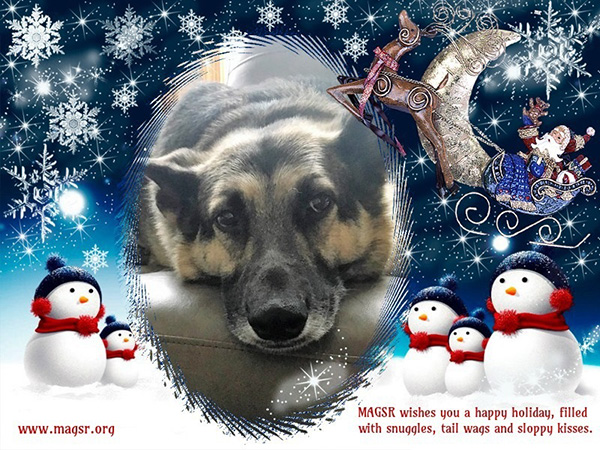 As you close out the tax year, please remember the pups at Mid-Atlantic German Shepherd Rescue for your holiday charitable giving.  MAGSR has found fur-ever homes for over 3,300 GSDs and GSD-mixes, since 1999. 
Your donations make this possible!
---
MAGSR's Dog of the Month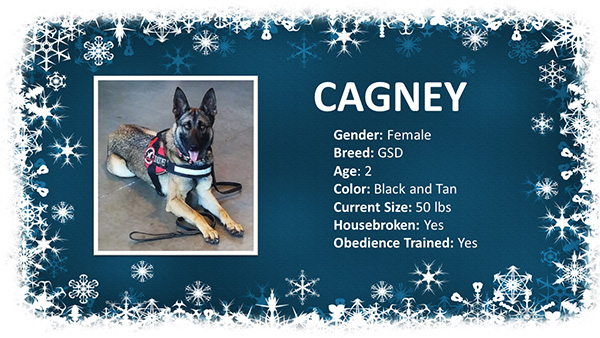 Please click to learn more about Cagney
---
MAGSR Holiday Pet Photos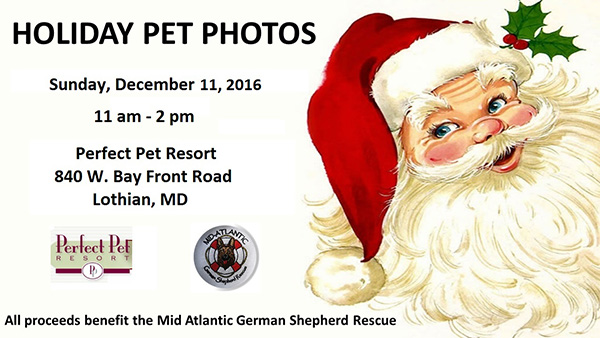 ---
Questions about an event? You can email events@MAGSR.org.
To open a full sized calendar, click on the month name in the calendar below.