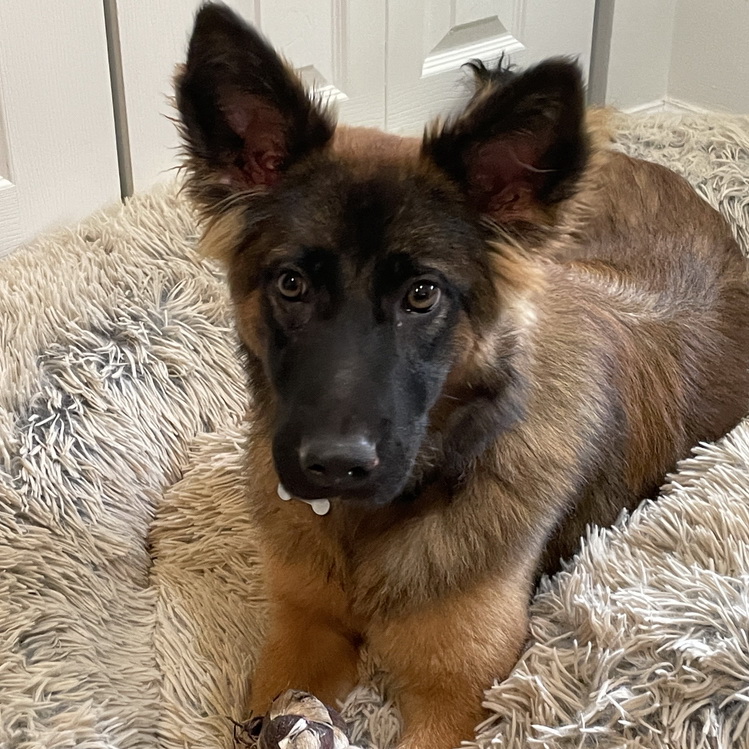 Poor little Zendaya is battling pneumonia. This is a very serious in a puppy with an undeveloped immune system. Her lung capacity is only half of what it should be! She had a hacking cough, purulent nasal discharge, sneezing, difficulty breathing and lethargy (for a puppy). 
Zendaya needed IV antibiotics, x-rays, and Vet hospitalization.  It's all very expensive, but MAGSR is doing everything we can to make sure she gets the very best of care. 
You can help. Please make a donation to Zendaya's care.
(Zendaya is home with her foster and showing improvement! But the bills are still coming in.)
UPDATE: Zendaya has been adopted! We wish her and her forever family all the best!