non-MAGSR & Shelter Dogs Available for Adoption
MAGSR does not list information on dogs that have not been vetted through our rescue. If you would like to investigate adoption avenues other than MAGSR, try Adopt-a-Pet, Petfinder, or search for German Shepherd Rescue near me
If you are looking to find your dog a new home, please click on the adopt a pet link, below, to create a listing.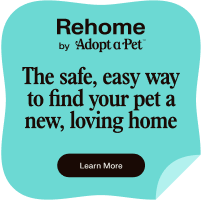 Adopting a dog is a lifetime commitment. If you aren't prepared to work with your dog through the adjustment period and beyond, please look no further. If you wont keep your dog if you move or as your family grows, please look no further. If you aren't prepared to nurse your dog back to health if he gets ill or if she needs surgery, please look no further.
Rescue dogs have been through so much - dumped in shelters or found roaming the streets. They have been abandoned, neglected, starved and possibly physically abused. They need TIME, PATIENCE, UNDERSTANDING and LOVE in order to succeed in their new homes. Sometimes it may take several months for a rescue dog to make the adjustment to your home and family. If you aren't 100% committed to making this work with your new dog, then please don't adopt. Any adopter of a rescue dog who has been through the adjustment period can tell you its worth it. No dog is perfect….just like no human is perfect. Please don't expect too much too soon from your new dog.