non-MAGSR & Shelter Dogs Available for Adoption
MAGSR does not list information on dogs that have not been vetted through our rescue. If you would like to investigate adoption avenues other than MAGSR, try Adopt-a-Pet, Petfinder, or search for German Shepherd Rescue near me
If you are looking to find your dog a new home, please click on the adopt a pet link, below, to create a listing.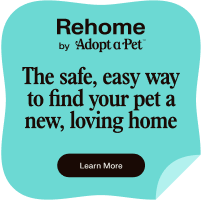 Adopting a dog is a lifetime commitment. If you aren't prepared to work with your dog through the adjustment period and beyond, please look no further. If you wont keep your dog if you move or as your family grows, please look no further. If you aren't prepared to nurse your dog back to health if he gets ill or if she needs surgery, please look no further.
Rescue dogs have been through so much - dumped in shelters or found roaming the streets. They have been abandoned, neglected, starved and possibly physically abused. They need TIME, PATIENCE, UNDERSTANDING and LOVE in order to succeed in their new homes. Sometimes it may take several months for a rescue dog to make the adjustment to your home and family. If you aren't 100% committed to making this work with your new dog, then please don't adopt. Any adopter of a rescue dog who has been through the adjustment period can tell you its worth it. No dog is perfect….just like no human is perfect. Please don't expect too much too soon from your new dog.
Breed: German Shepherd Dog

Approximate
Age:
1 year 3 weeks
Ideal/Potential Size: 50 lbs


Good With Kids: Older kids, over 12

DESCRIPTION:
Gisela's family loved her dearly. However, due to an unexpected change in circumstances, they were no longer able to care for her. Recognizing that it was in Gisela's best interest to find her a new home, they surrendered her to MAGSR. We promised we would find Gisela a loving forever home.
Gisela is a friendly and playful girl. She is a huge fan of the ball and could play for hours if given the opportunity. As is true of many dogs, Gisela will out the ball but prefers to switch with you instead. In addition to being toy motivated, Gisela is also treat motivated; this will make training a joy. Gisela is an active girl who will do well with a family who can exercise both her body and her mind. If this active girl sounds like a good match for your household, please ask to meet her today.