Living, Traveling, Pampering, and Loss of Your Pet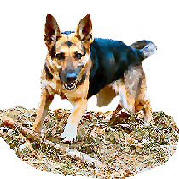 MAGSR  gathers and posts information as an aid to pet families.  It is the responsibility of the owner to ensure the safety and well being of their pets.  Never, use, leave, or entrust your pet with anyone, or any place, that you have not visited and/or investigated the integrity of.
MAGSR assumes no responsibility in listing 'information' links or contacts.
---
This page presents links to other sites of interest to dog owners. We do not endorse or recommend any of these sites--we offer this page for information only.

 

If you find a dead link on this page or if your group wants to be added, please let us know.

 

 Need Help Finding Housing that Accepts Large Dogs?

Travel - With Your Pet: Pet Friendly Hotels/airlines/etc.

Shipping Your Pet

UShip - uShip is an online marketplace where you can list your dog or anything you need shipped or moved, and receive bids from thousands of feedback-rated carriers - many of whom are using extra cargo space and want to pass along the savings to you!

Pamper Your Pet (groomers, do-it-yourself baths, etc)

Pet Aromatics - Grooming products that are Cruelty free, Chemical free, Earth Derived, No SLS, DEA, TEA, Alcohol, Pesticides, phosphates, detergents or dyes!  And the two mascots are GSDs!

Canine Carousel - Herndon and Annandale locations in VA; famous for it's AKC standard grooming services

Bubble Buddies - Mobile pet groomers in Northern Virginia; call 4 weeks ahead!

The Groomery - Gaithersburg, MD - for both show-quality and family-pet grooming needs

Woodlawn Kennels & Grooming - 8340 Richmond Highway, Alexandria, Virginia 703-360-6161

Dulles Executive Pet Center - 44931 Lane Ct, Sterling, VA 703-709-1111

Pet Depot -  2151 Greenspring Drive, Timonium, MD 21093 410-561-0931

Lost/Stolen/Missing Pet Help

Microchip Organizations - Microchipping is one of the best ways to ensure the safe return of your pet should it ever get lost.  Please do your research however, as not all companies who put out microchips are reputable.  Below are a few of the more professional, well-known companies.

Pet Insurance and Financial Assistance - Pet care can get expensive.  Here are some resources that might make it more affordable:

Vetary recognizes that pet care can be a costly affair to most households and that is why it offers simplified financing/credit for pet care. It has a simple online application process that ensures an instant decision with a flexible repayment plan.

Nationwide Pet Insurance - This is the insurance that MAGSR uses.

Pet Services for Deployed Persons

Military Mascots - is a grassroots all volunteer effort dedicated to the assistance of US deployed Service Members who have befriended a Canine Mascot on Foreign Ground. Click here for more information.

NetPets - Fostering for deployed service members or other long-term reasons

 

 

Kennels and Cageless Kenneling

Maryland

Amberlyn Kennels - 10508 Daysville Rd, Walkersville, MD 301-898-3106

Ana's Ark Doggie Depot - 7300-1 Westmore Rd, Rockville, MD 301-738-6781 - Watch your dog on our video cam while you are away!

Anchors Kennels - 17810 Indian Head Hwy, Accokeek, MD 301-283-2626

Clever Dog - 2621 Garfield Ave, Silver Spring, MD 301-587-5820

Country Comfort Kennel - 6400 Delta Road Delta, Pennsylvania 717-456-7766

Countryside Kennels - P.O. Box 36 Boyd's Turn Road, Owings, MD 301-855-8308

Gaithersburg Animal Hospital - 280 N Fredrick Ave, Gaithersburg, MD 301-948-2828

Perfect Pet Resort - Rt. 258 840 West Bay Front Road, Lothian, MD 410-741-000

Queen Anne Kennel - 17705 Queen Anne Rd, Upper Marlboro, MD 301-596-7387

Reisterstown Boarding Kennels - 14454 Old Hanover Rd, Reisterstown MD, 410-833-2090

Rivermist Kennels - 19515 New Hampshire Avenue, Brinklow, MD 20862 301-774-3100

Sunchaser Kennels - 13416 Liberty Road, Libertytown, MD (Frederick Co.) MD 301-898-3198

Timber Ridge Pet Resort - 17110 Ridge Rd, Upperco, MD 21155 410-239-6225

 

Pennsylvania

 

 

Virginia

A Dog's Day Out - 2800-A Gallows Rd, Vienna, VA 703-698-3647 - Cageless!

Affectionate Pet Care - 11116 Fairfax Station Road, Fairfax Station, VA 703-250-5233 - Cageless!

Dulles Executive Pet Center - 44931 Lane Ct, Sterling, VA 703-709-1111

Dulles Gateway Kennels - 4500 Upper Cub Run Dr Chantilly, VA 703-631-9590

Dumfries Animal Hospital - 17552 Main St., Dumfries, VA, 703-221-1880

Fur-Get Me Not Pet Care - 4140 S. Four Mile Run Dr, Arlington, VA 703-933-1935 - Cageless!

Mountain Run Kennel - 15467 Retriever Rd, Culpeper, VA 540-547-2961

Old mill Pet Care - 91 Lawson Rd, Leesburg, VA 703-777-4183

Paws Awhile Pet Motel - 7353 Woodlawn La, Warrenton, VA 540-347-4855

Seneca Hill Animal Hospital, Resort, & Spa - 11415 Georgetown Pike, Great Falls, VA 703-450-6760

Village Veterinary Clinic - 9544 Burke Rd, Burke, VA 703-978-8655

Woodbridge Animal Hospital - 2703 Caton Hill Rd, Woodbridge, VA 703-897-5665

Woodlawn Kennels - 8340 Richmond Highway, Alexandria, Virginia 703-360-6161

WOOFS - 4241-A North Pershing Dr, Arlington, VA 703-536-7877

Your Dogs Best Friends - 2000-A Jefferson Davis Highway, Alexandria, VA 703-566-1111 - Cageless!

Washington DC

City Dogs - 1832 18th St NW, Washington, DC 202-234-9247 - Cageless!

Dog-ma - 821 Virginia Ave SE, Washington DC 202-543-7805 - Cageless!

Dogs by Day - 1724 14th Street NW, Washington, DC 202-986-6301 - Cageless!

Doggie Daycare

"A tired dog is a happy dog." - Daycare for your dog can help tire them out on the days you work long hours, making them and you much happier once you are home!

 

Find a Local Pet Sitter/walker in your area at: Pet Sitters International

 

Most of the doggie daycare places above also do dog walking and pet sitting so thy them. Or try these local businesses:

 

Maryland

Totally Pets  By Dave Diaz - Odenton, Gambrills, Fort Meade, MD Area - 410-451-0513

Sit-a-Pet, Inc. - Serving Takoma Park, Silver Spring (inside the beltway), Chevy Chase, Bethesda, Potomac, and the southern portion of Rockville - 301-424-7100

Sparky's Dog Camp - Bonded and Insured dog day care home - indoor and outdoor - Odenton, MD

Washington, DC

Virginia

Dog Events - Dog Parks, businesses, etc

Burial Alternatives